Einfaldur borgari með tómatsósu.
Simple burger with ketchup.
1.590-
Ferskur Þorskur, djúpsteiktur í heimagerðu orly deigi, með frönskum kartöflum og sósu. Fresh Cod, deepfried in homemade orly batter. Served with french fries and sauce on the side.
1.590-
Heimagerður plokkfiskur, borinn fram með rúgbrauði
Homemade traditional style fish stew, served with brown rye bread
1.890-
Drykkjaseðill / Drink Menu
Egils Gull 50cl. Lager 4.7% – á krana/draft 1.190-
Egils Gull 33cl. Lager 4.7% – á krana/draft 990-
Snorri 33cl. Icelandic Ale 5.3%

1.390-

Úlfur 33cl. IPA 5.9%

1.490-

Úlfrún 33cl Session IPA 4.5%

1.490-

Somersby Cider 33cl. 4.5%

1.090-

Egils Pilsner light beer 33cl. 2.25%

600-
Drykkjaseðill / Drink Menu
Gistihúsið er á hæðinni fyrir ofan Eldstó Art Café. Rýmið samanstendur af 5 herbergjum, 2 sameiginlegum baðherbergjum með sturtum og sameiginlegri matstofu, þar sem hægt er að útbúa sér minniháttar snarl. 
Það má sjá matstofu aðstöðuna á myndunum hér að neðan.  Aðstaðan býður uppá ísskáp, örbylgjuofn, hraðsuðuketill, kaffikönnu, eldhúsvask, áhöld ofl.  Það er ekkert helluborð eða ofn til staðar.
Sjálfsafgreiðslu morgunmatur er aðgengilegur öllum gestum í matstofunni. Heimagert brauð, álegg, mjólk, jógúrt, morgunkorn o.fl. í boði.
Our guesthouse is on the upper floor of Eldstó Art Café. It consists of 5 clean and comfortable rooms, 2 shared bathrooms with showers and a shared dining room with a kitchenette.
The shared dining room/kitchenette can be observed on the photos below.  You can find a refrigerator, a microwave, an electric kettle, a coffee maker, a kitchen sink and all manner of kitchenware and utensils at your disposal. No stove nor oven are available, however.
A complimentary self service breakfast is available to all guests in the dining room. Enjoy our homemade bread with a selection of toppings, cereals, yoghurts and more!
Leirlistin okkar / Our POTTERy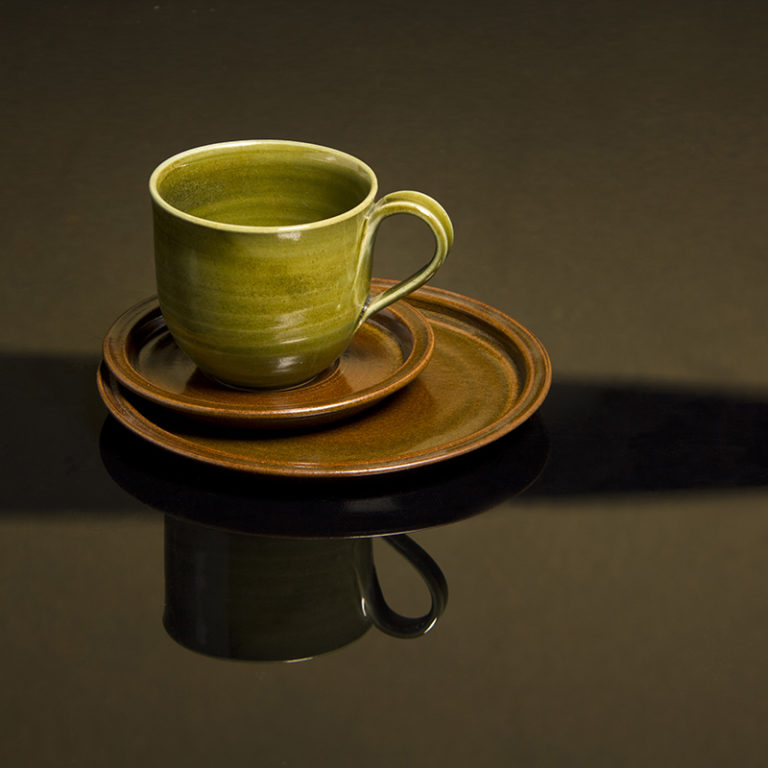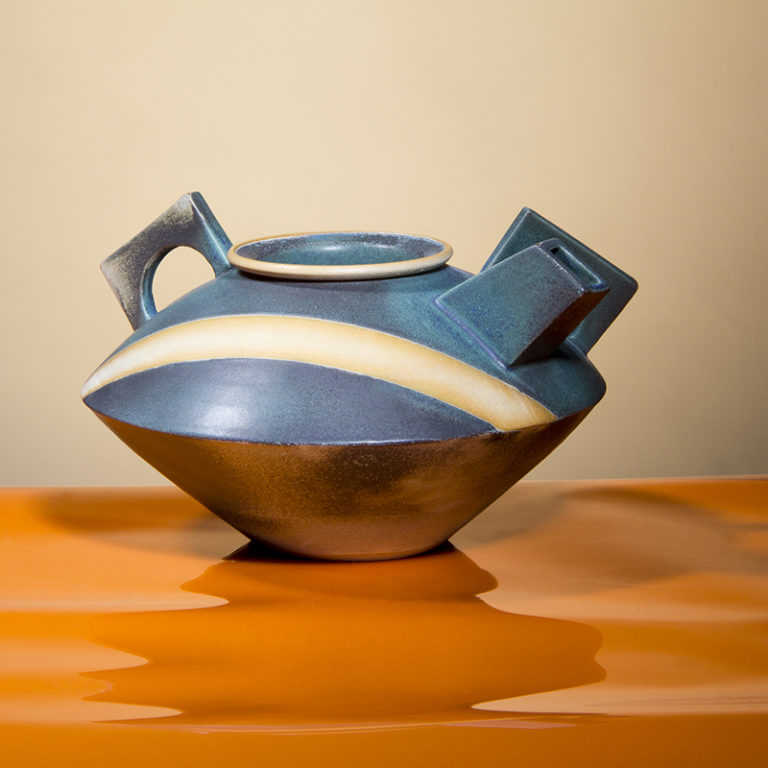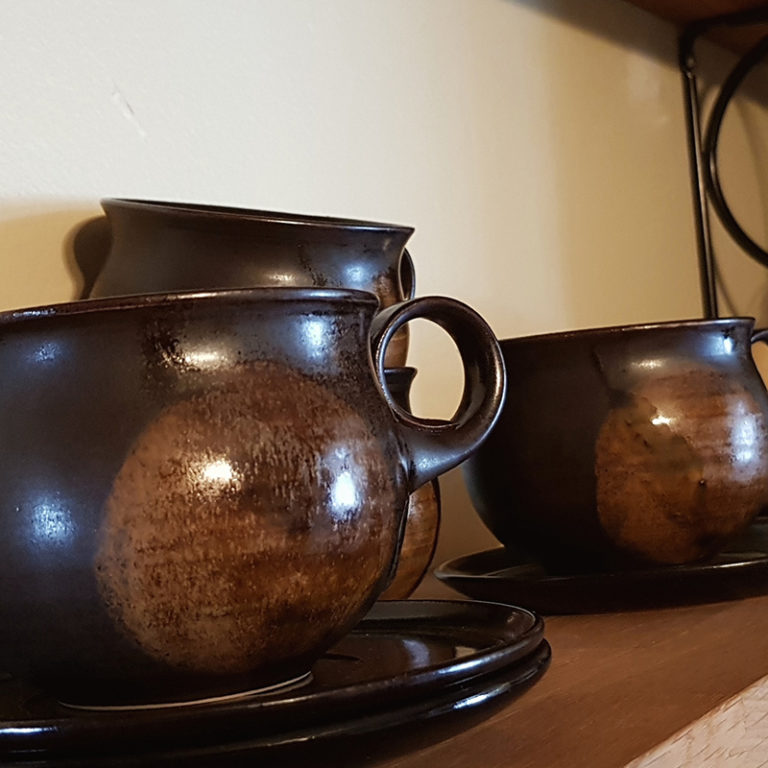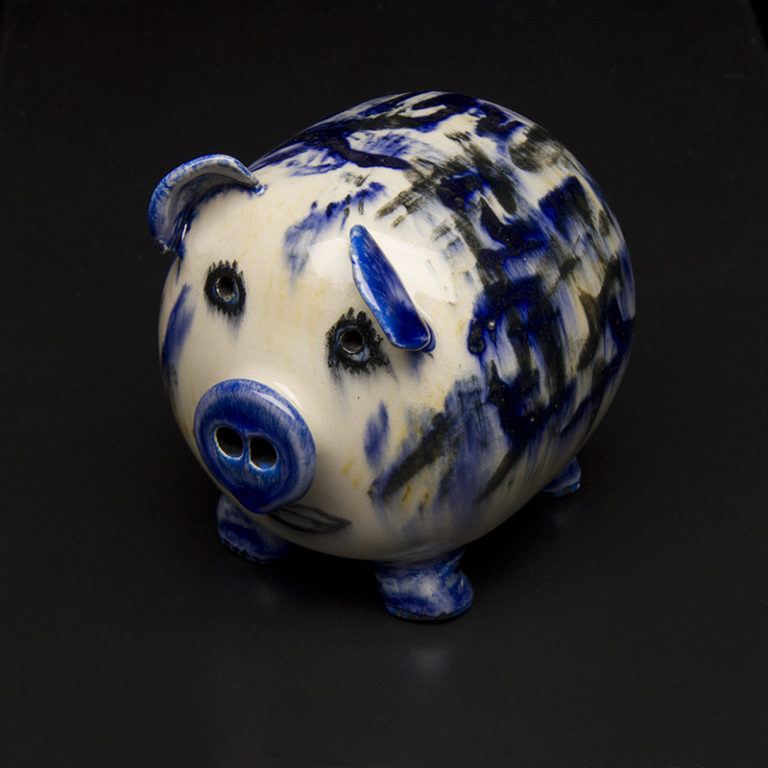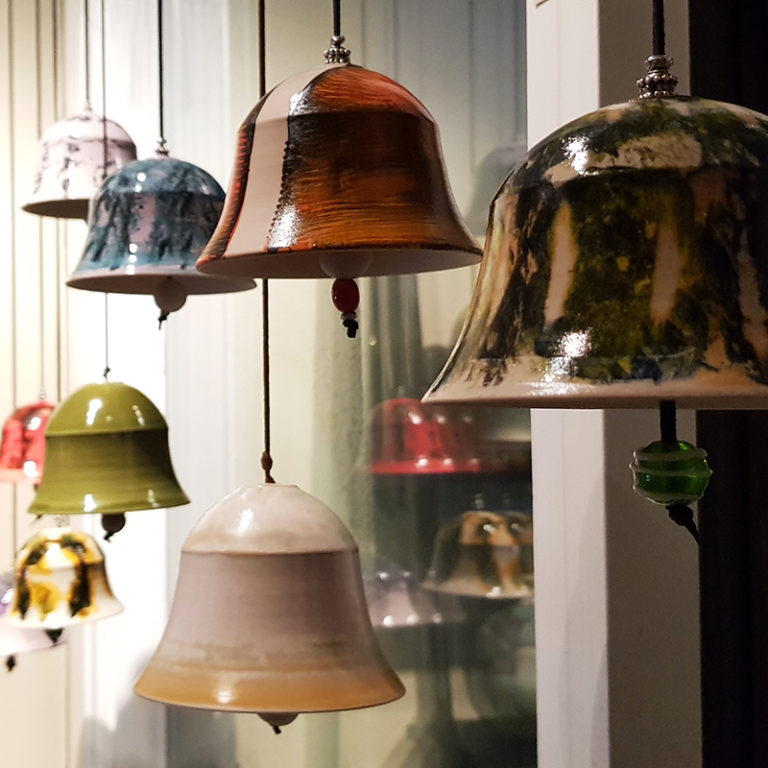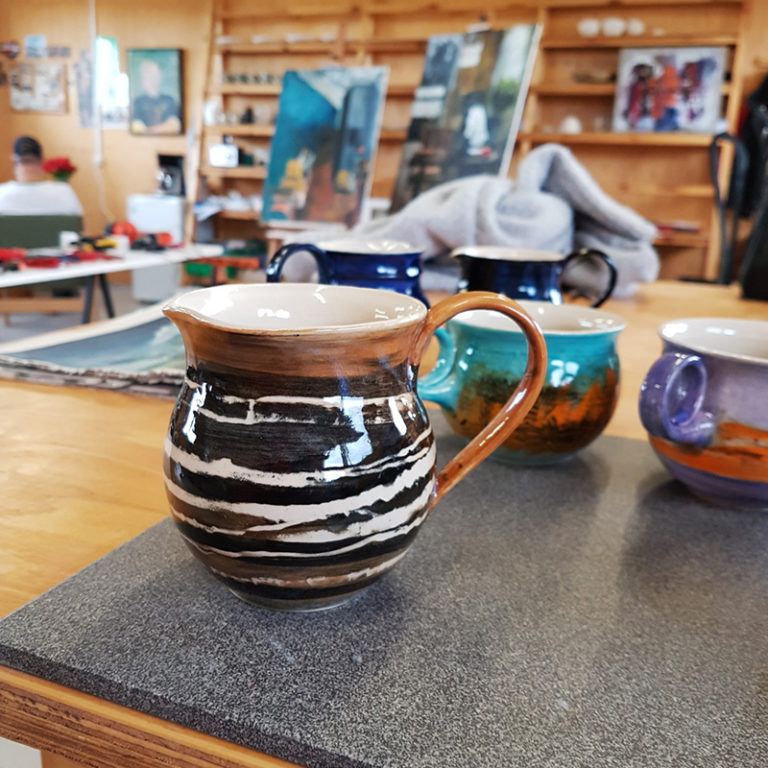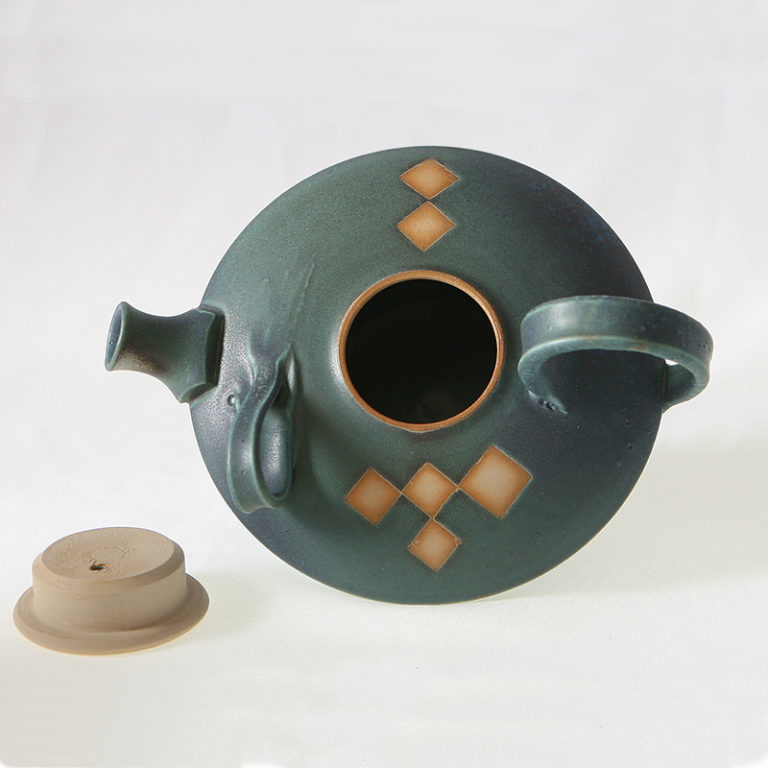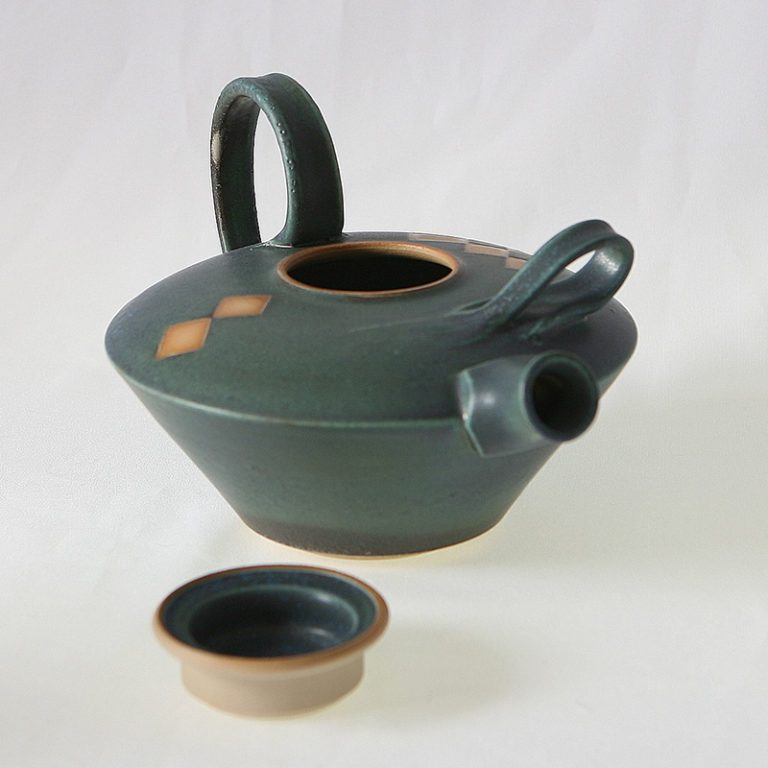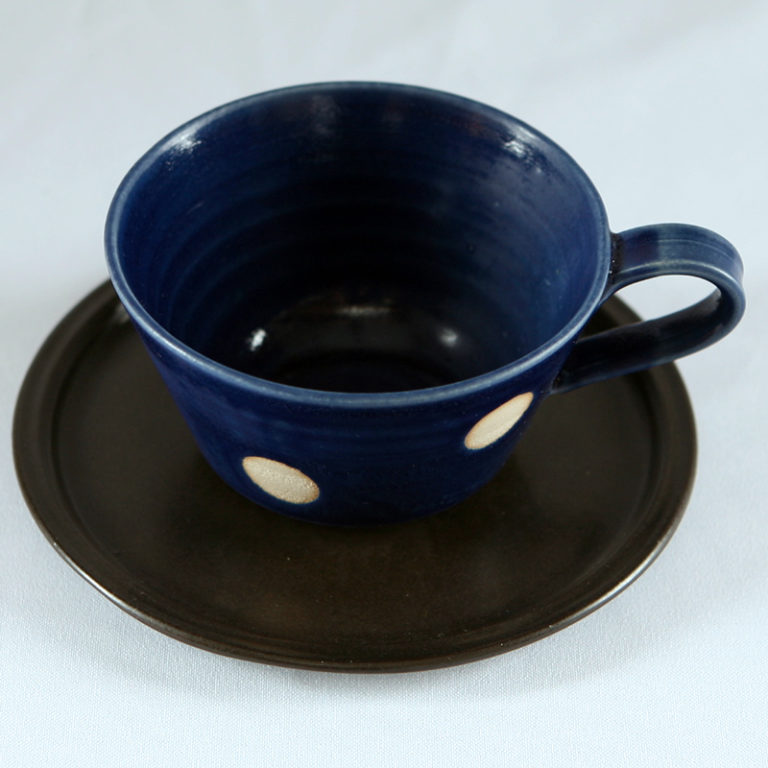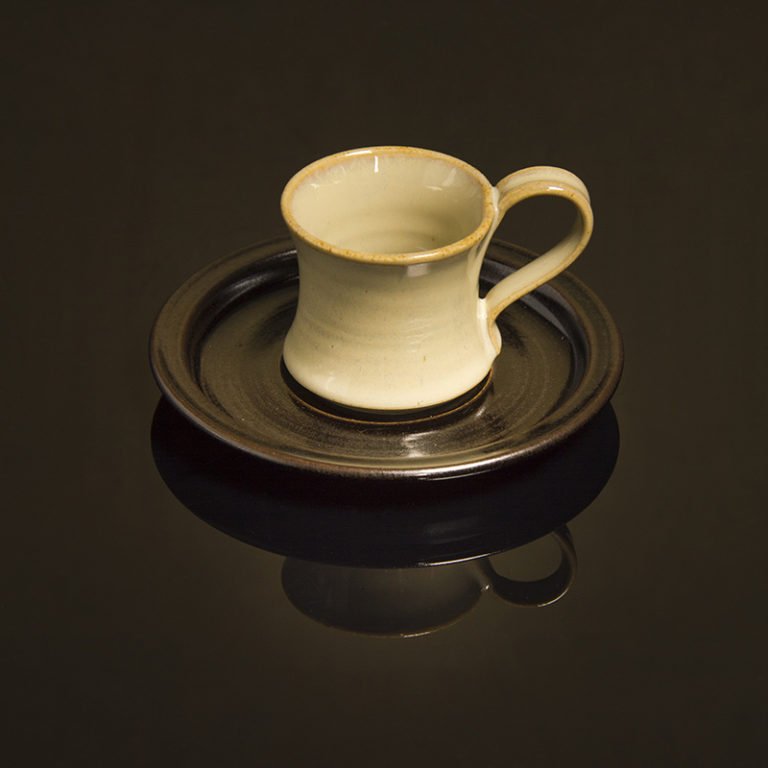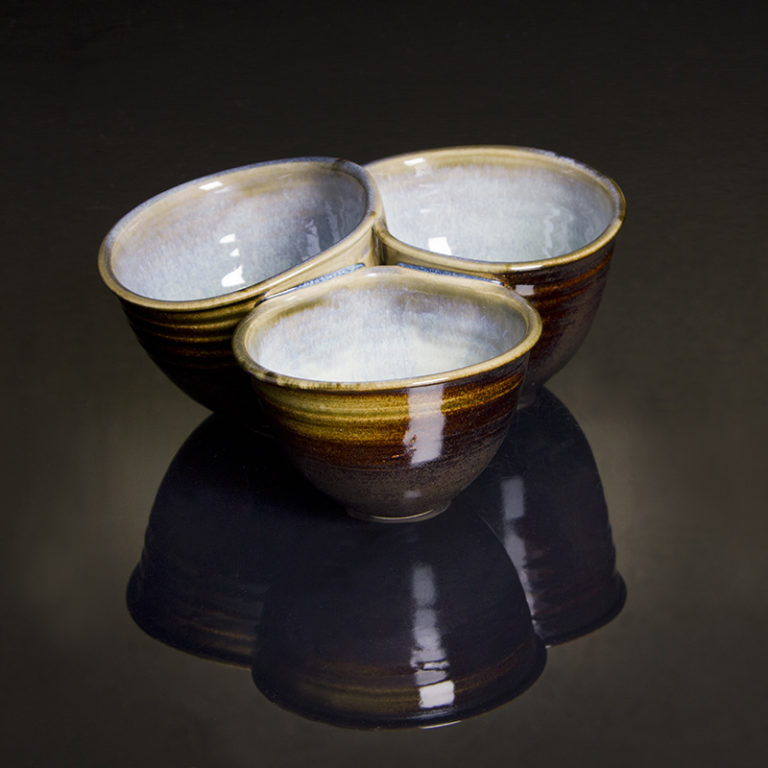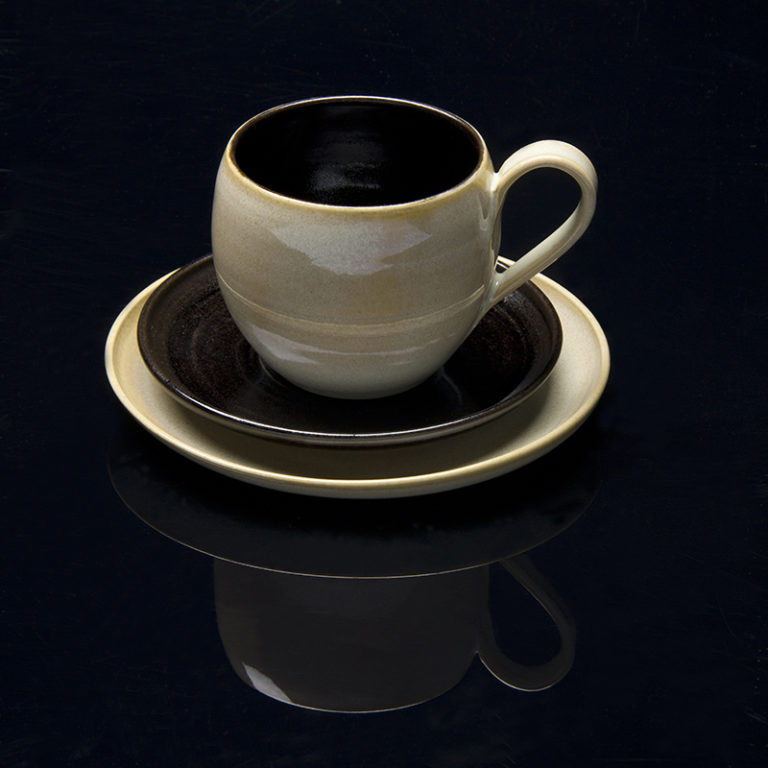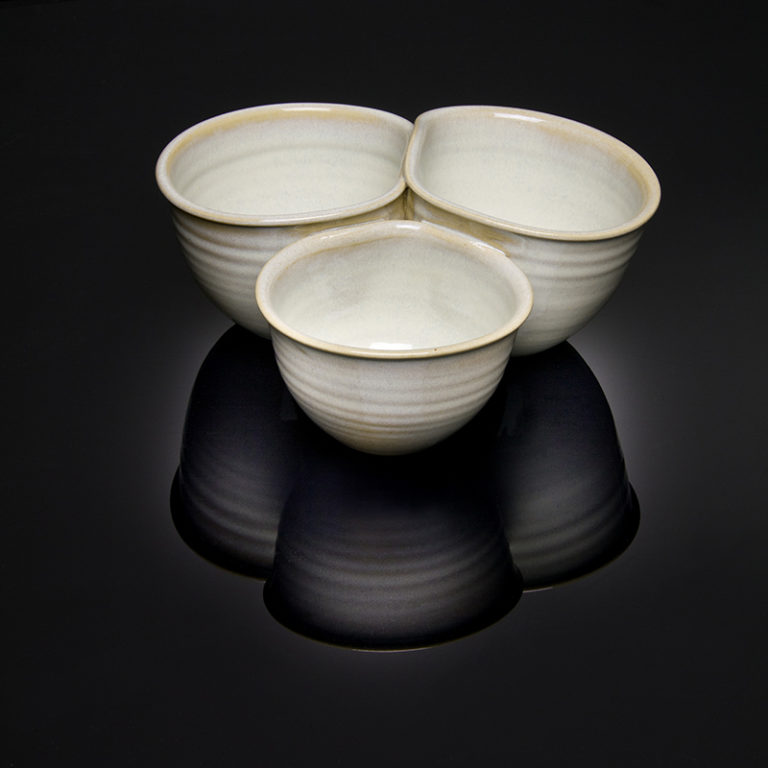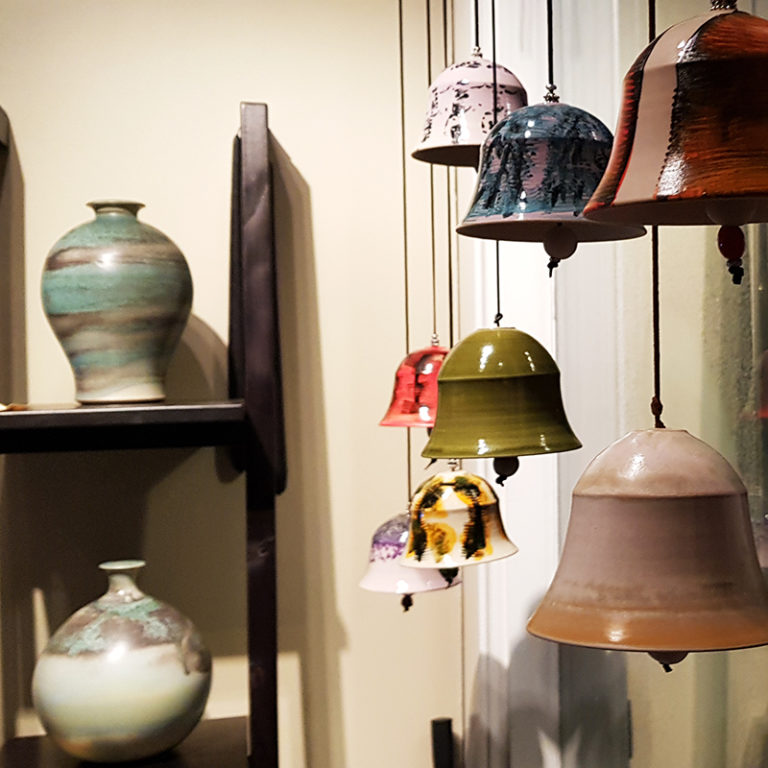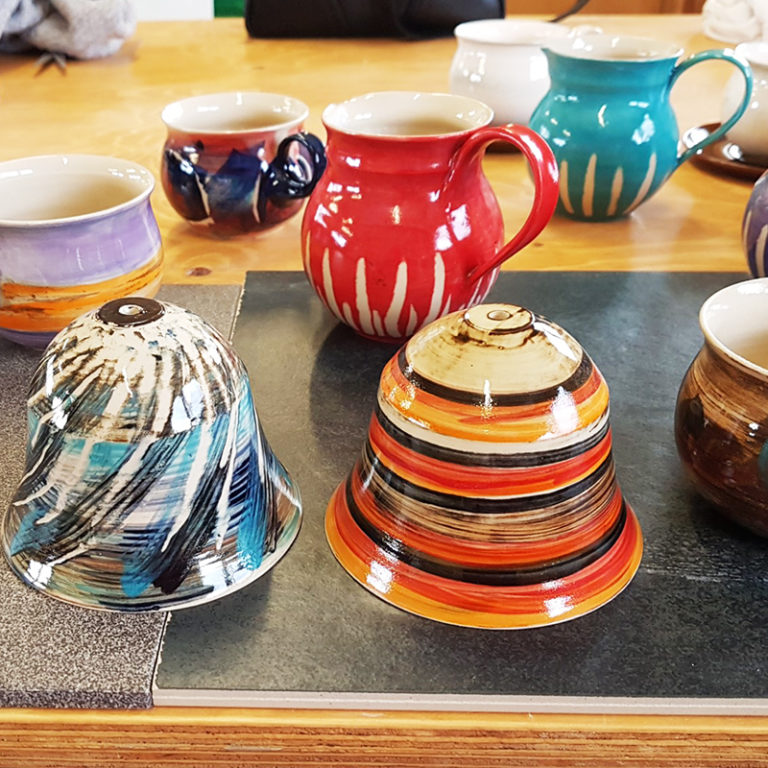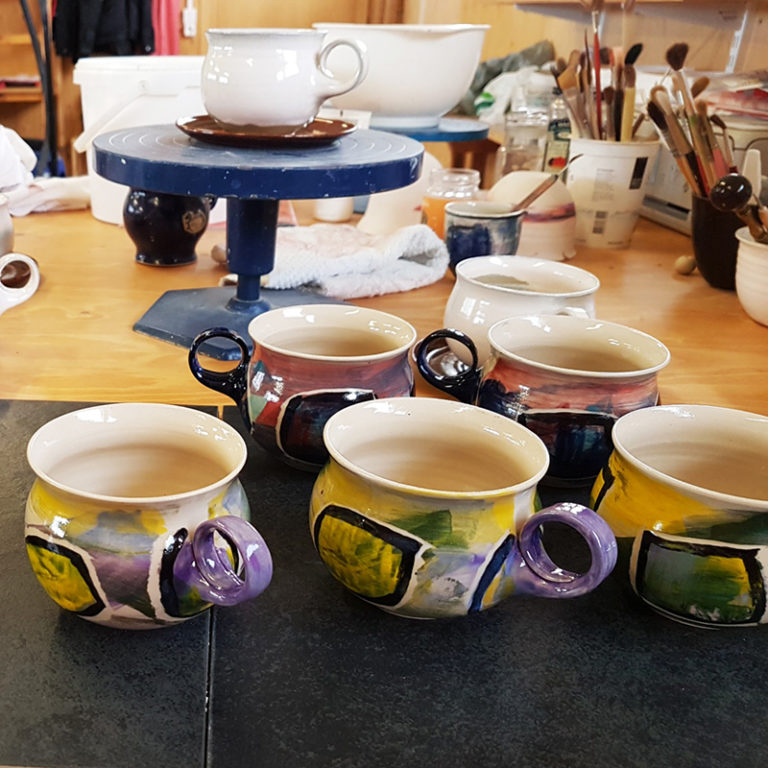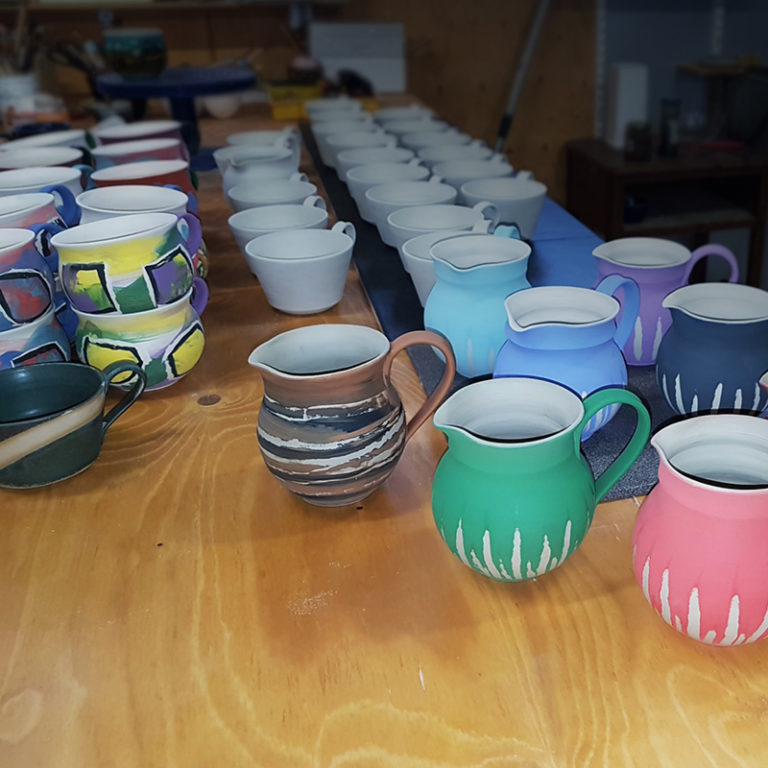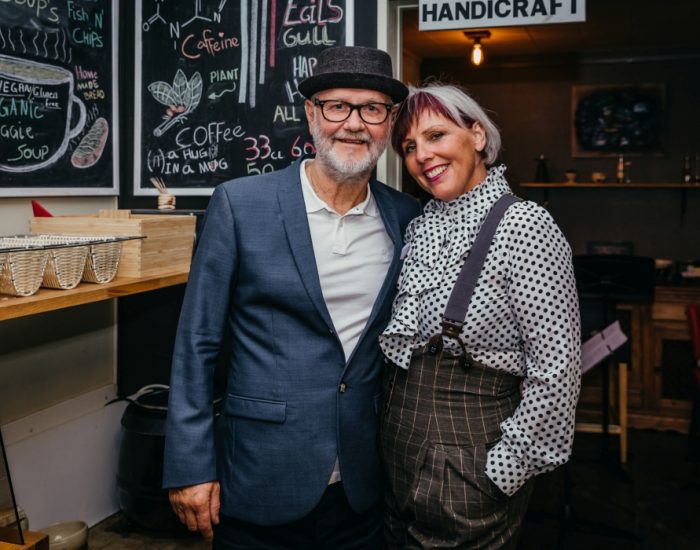 Þór Sveinsson er leirkerasmiður og hönnuður. Hann lærði leirkerasmíði árin 1971 – '75 under leiðsöng meistaranna Gerhard Schwarz og Paul Martin. Yfir árin vann hann m.a. við hönnun frumgerða fyrir Glit ehf og hélt námskeið í leirkerasmíði við Listaháskóla Íslands.
G.Helga er söngkona, listmálari og leirlistakona. Hún lagði stund á söngnám við Söngskóla Íslands, tók myndlistanámskeið í F.B. og einkakennslu hjá listmálaranum Gunnari Geir Kristjánssyni.
Handgerðir leirmunir þeirra hjóna eru m.a.  glerjaðir með glerungum unnum úr íslenskum jarðefnum, svo sem vikri úr Heklu og leir frá Búðardal.
Myndbandið sýnir Þór við rennslu leirkera og Helgu við listsköpun. Einnig er sýnd gerð hinna svokölluðu eldfjallaglerunga úr íslenskum jarðefnum.
Thor Sveinsson is a potter and ceramic designer. He studied pottery in 1971 – '75 under the tutelage of Gerhard Schwarz and Paul Martin. For years he prototyped for Glit and was a tutor of the craft at Reykjavik School of Arts.
G.Helga is a singer, painter and ceramic artist. She studied at The Reykjavik Academy of Vocal Arts, took visual arts classes at F.B. and had lessons with painter Gunnar Geir Kristjánsson.
Their handmade ceramics are glazed with Icelandic-derived materials, such as volcanic substances from Mount Hekla, as well as clay from Búðardalur. 
The video shows Thor throwing pottery on the wheel, Helga doing the artwork and the process of creating glazes infused with the volcanic materials of Iceland.
Eldfjallaglerungar og Leirlist
Volcanic Glazes and Ceramic Art
Eldstó fæddist í bílskúr fyrir rúmum 20 árum síðarn (1999). Síðan þá hefur töluvert af kjöti bæst á beinin og nú er Eldstó lítill fjölskyldurekinn veitingastaður, kaffihús, leirlistagallerí og gistihús.
Það er kaffiangan og matarilmur í loftinu. Tónlistin flýtur í bakgrunninum. Innviði staðarins eru í hlýjum litum, þægilega upplýst.
Veggir eru hlaðnir málverkum eftir G. Helgu og hillum sem sýna hina handgerðu leirmuni hjónanna. Leirlistin og hlýja andrúmsloftið eru allsráðandi, enda stefna þeirra hjóna frá upphafi.
Hvergi annarsstaðar á Íslandi getur þú borðað og drukkið úr handgerðum leirmunum fólksins sem á og rekur veitingastaðinn. Te lagað í handgerðum tekatli eða sérbruggað íslenskt öl í sérhönnuðum íslenskum bikar. Njóttu hinnar sígildu íslensku kjötsúpu, bæði lambið og skálin sem súpan er borin fram í eru héðan úr sveitinni!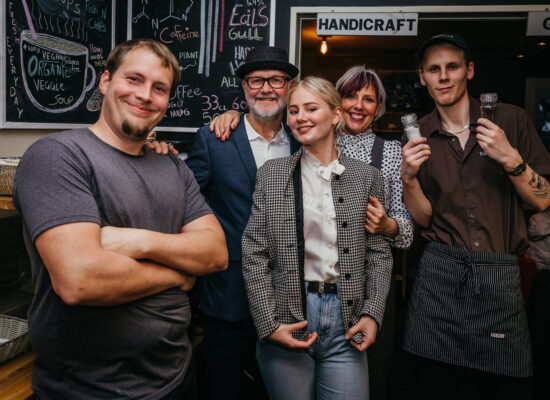 Eldstó began as a pottery/ceramic workshop in a garage, some 20 years ago (1999). It has since grown, becoming all it was meant to be and much more and is now a small family owned and operated restaurant, café, ceramic art gallery and a guesthouse.
The air smells of food and coffee. The music hums in the background, the interior is softly colored and lit. Walls are decked with paintings by G Helga and shelves, showcasing Thor and Helga's handcrafted pottery. The overall theme of ceramic art is everywhere, as was the founders' vision in the beginning. 
In no other restaurant in Iceland can you enjoy your drink and food in handmade pottery created by the owners themselves. Have a tea brewed in a handmade teapot, or an Icelandic craft beer in an Icelandic craft chalice. Indulge in the traditional dish of Icelandic lamb soup, locally sourced lamb in a locally handmade bowl!