Come and take a look at our expanded Christmas selection!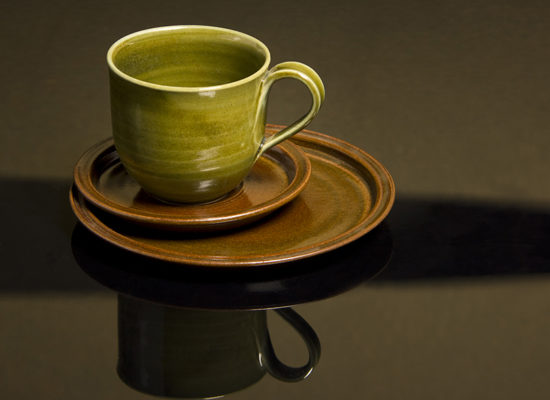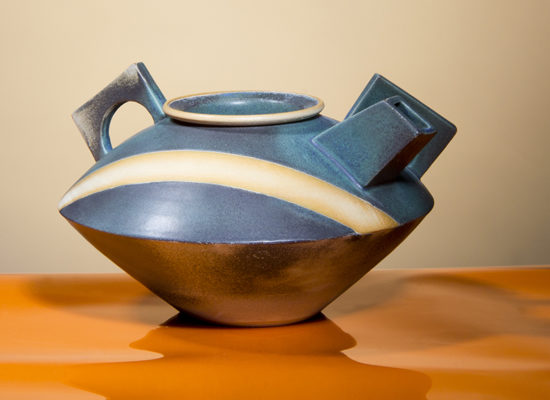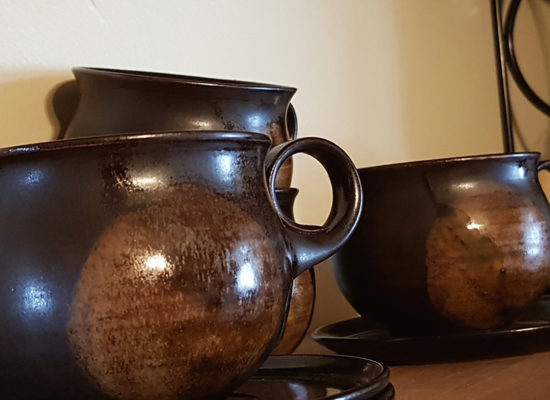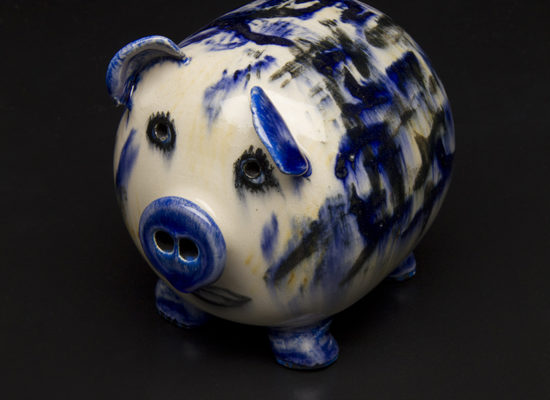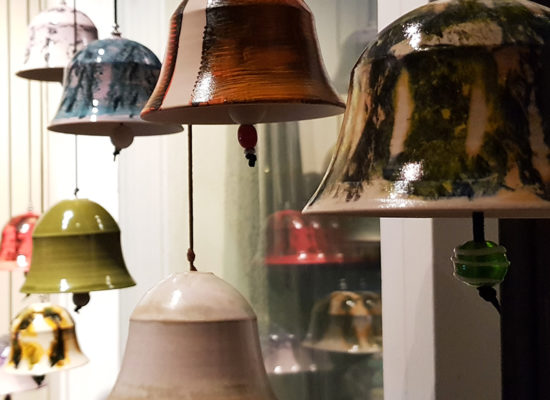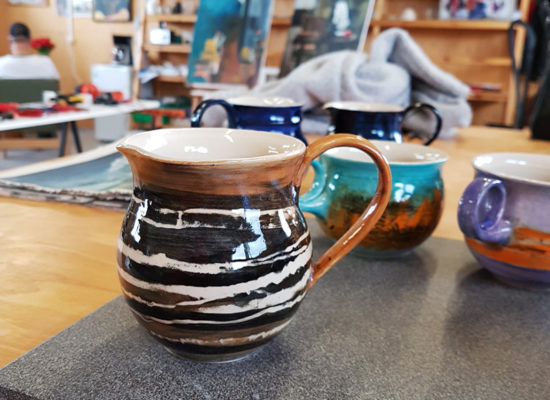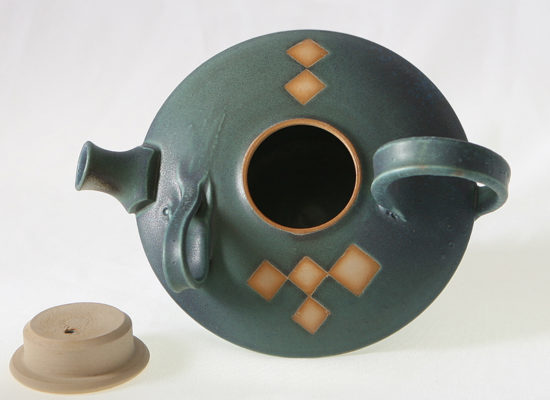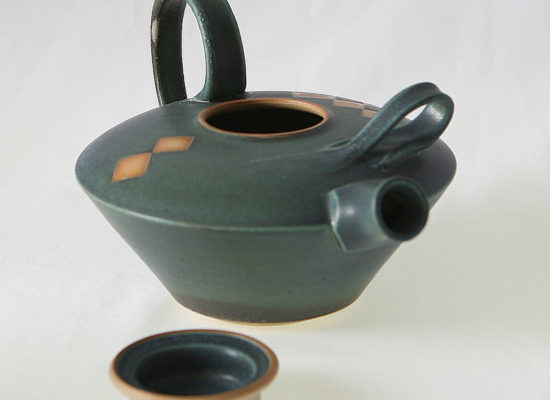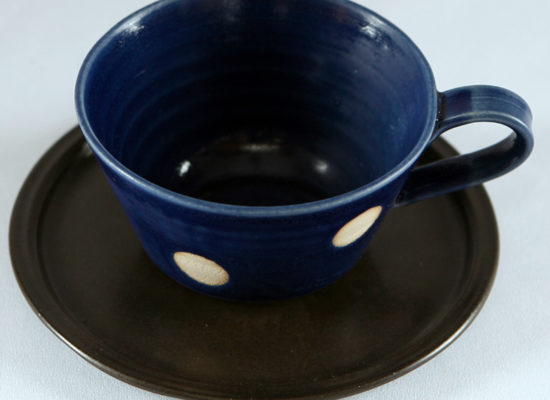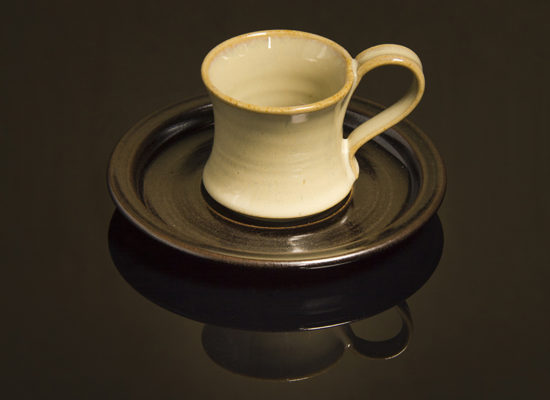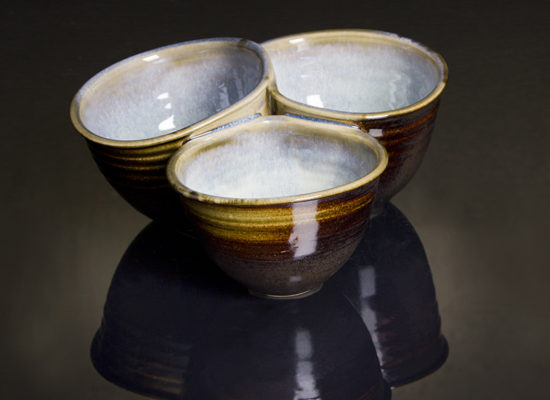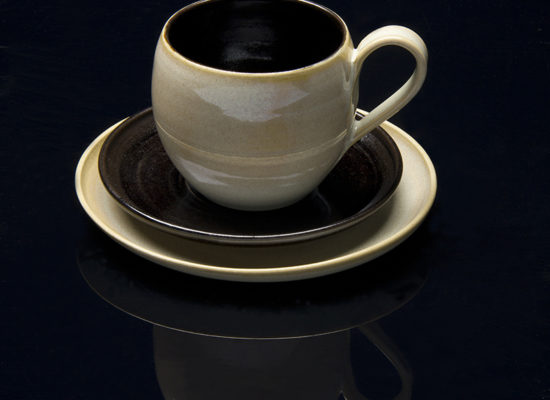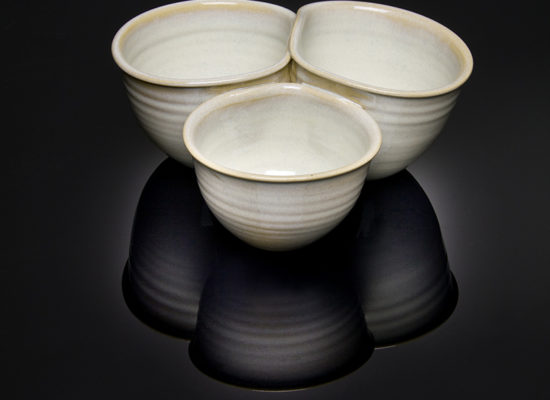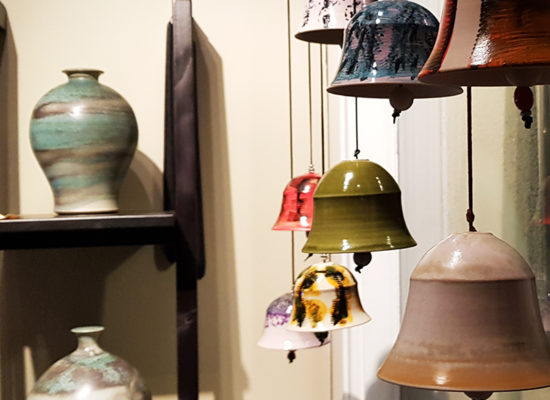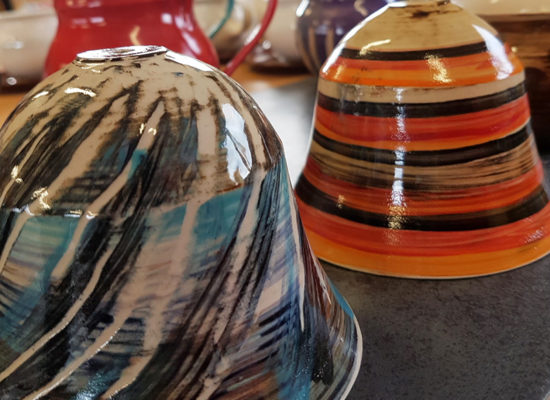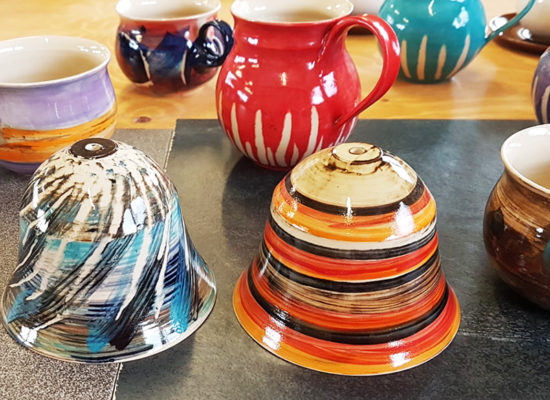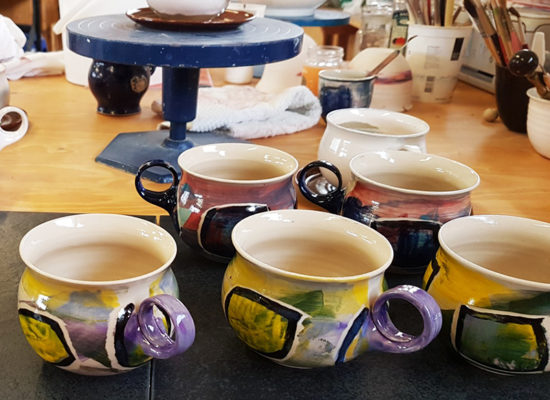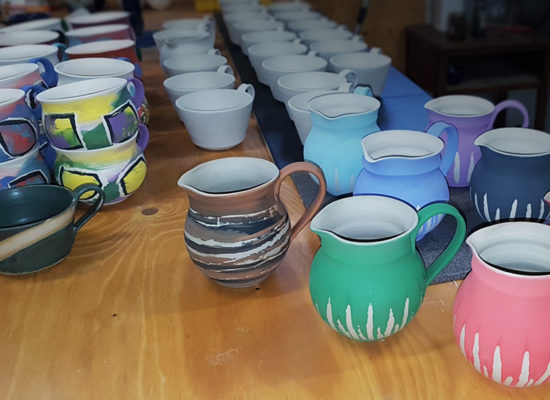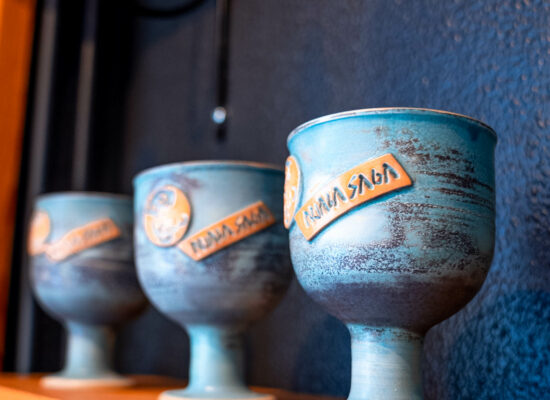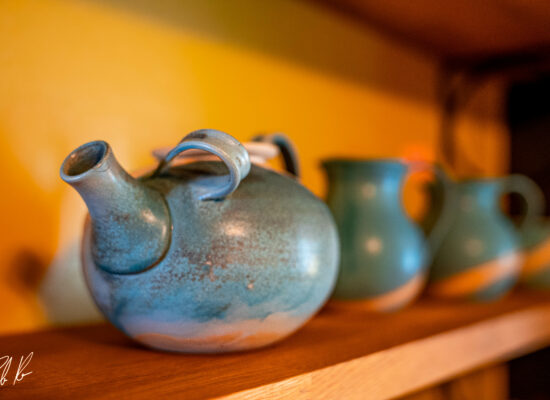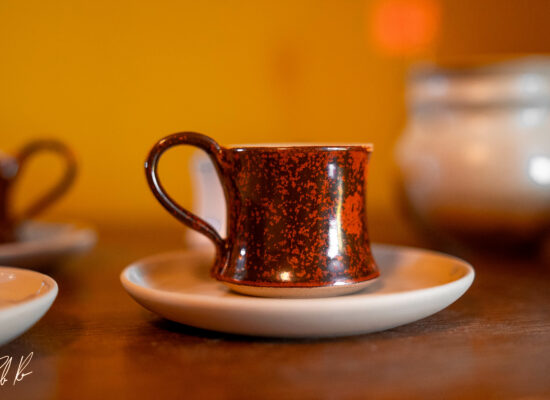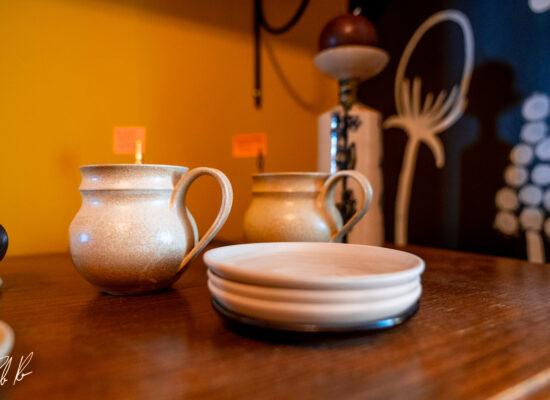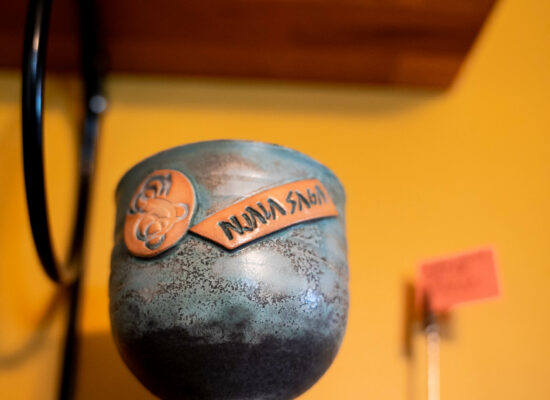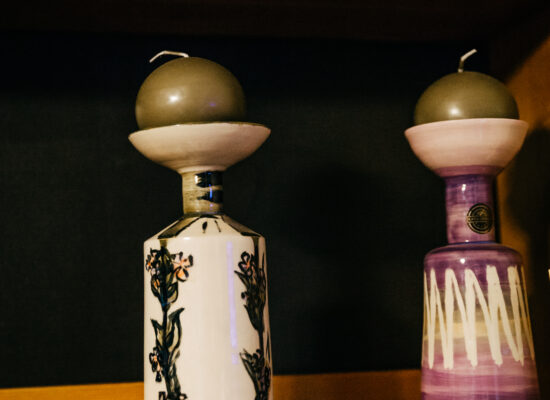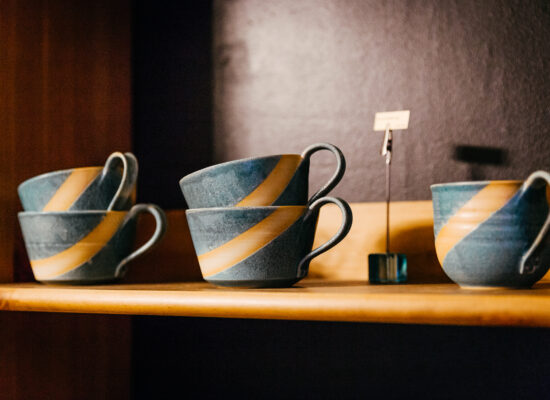 Volcanic Glazes and Ceramic Art
Our handmade ceramics are glazed with Icelandic-derived materials, such as volcanic substances from Mount Hekla, as well as clay from Búðardalur. 
We create all our pottery from raw materials in our own workshop, right here in Hvolsvöllur. Icelandic design AND production!
These unique ceramics are ONLY for sale in Eldstó Art Café! Why not give one of the most unique gifts in Iceland?
Come on over, sit down and have a coffee while you browse the shelves and enjoy the music. A singularly relaxing gift-shopping experience!
We also sell Giftcards!
Thor Sveinsson is a potter and ceramic designer. He studied pottery in 1971 – '75 under the tutelage of Gerhard Schwarz and Paul Martin, while also attending The Icelandic College of Art and Crafts. For years he prototyped for Glit and was a tutor of the craft at Reykjavik School of Visual Arts.
G.Helga is a singer, painter and ceramic artist. She studied at The Reykjavik Academy of Vocal Arts, took visual arts classes at F.B. and had lessons with painter Gunnar Geir Kristjánsson.
[ Thor Sveinsson & G. Helga Ingadóttir, proud owners of Eldstó Art Café ]
The video shows Thor throwing pottery on the wheel, Helga doing the artwork and the process of creating glazes infused with the volcanic materials of Iceland. 
Coffee or Tea  490-
Espresso  490-
Double espresso  530-
Espresso Macchiato  530-
Americano  520-
Café Latte  670-
Cappuccino  620-
Moccacino  690-
Swiss Mocca  750-
Hot Chocolate  750-
Iced Coffee  710-
Irish Coffee  1.590-
+Syrup / +Soya / +Extra Shot  80-
"Appelsín" Orange soda  450-
Pepsi / Pepsi Max  450-
7up  450-
"Egils Kristall" Sparkling water  450-
"Malt Extrakt" Sweet dark 0% beer  500-
Orange juice  400-
Apple juice  400-
"Kókómjólk" Chocolate milk  300-
Glass of milk  200-
Egils Gull 50cl. Lager 4.7% – draft   1.190-
Egils Gull 33cl. Lager 4.7% – draft  990-
Snorri 33cl. Icelandic Ale 5.3%  

1.390-

Úlfur 33cl. IPA 5.9%  

1.490-

Úlfur Úlfur 33cl. DIPA 9%  

1.790-

Úlfrún 33cl. Session IPA 5.3%  

1.390-

Sæmundur 33cl. Mango-PA 5.3%  

1.390-

Somersby Cider 33cl. 4.5%  

1.090-

Egils Pilsner light beer 33cl. 2.25%  

600-
Slice of Cake  1.190-

Available cakes vary, but may include:

Apple cake
Chocolate Cake
Carrot Cake
Pecan Pie
(and more)

All served with whipped cream!

Small Pastry  590-
By the glass (187.5 ml)
Piccini Rosso di Toscana  

1.490-

By the bottle (750 ml)
Masi – Brolo di Campofiorin Oro
Grape: Corvina, Oseleta, Rondinella
Region: Veneto, Italy
Aroma: Riped cherry, raisins, earthy
Taste: Smooth and Full bodied, semi-dry, mild acid and solid tannins. Cherry, raisins, spices, cacao. Lingering aftertaste of fruit and spice. Pairs well with pasta and lamb.
6.200 –
Chateau Liversan – Haut-Médoc
Grape: Merlot, Cab-Sauv, Petit Verdot
Region: Bordeaux, France
Aroma: Oak, plum, red berries
Taste: Medium bodied, dry tannins, acidic, ripe and dried fruits, red berries. Complex aftertaste. Pairs well with Lamb and Poultry.
7.200 –
By the glass (187.5 ml)
Montalto Pinot Grigio  

1.490-

Lindemans Chardonnay  

1.390-

By the bottle (750 ml)
Casa Rojo – La Marimorena
Grape: Albariño
Region: Galicia, Spain
Aroma: Citrus, pears, mineral
Taste: Light bodied, a bit dry, crisp acidity, apples, pears, grapefruit. Hint of sweet aftertaste. Pairs well with seafood.
5.900-
Domaine Laroche – Chablis Premier Cru
Grape: Chardonnay
Region: Chablis, France
Aroma: Citrus, apples, mineral
Taste: Medium bodied, dry, fresh acid, apples, creamy notes. Lingering aftertaste. Pairs well with rich fish, cheese.
6.900-
KITCHEN IS CLOSED AND

WILL REOPEN IN FEBRUARY!
Group Menu Lamb (3 course)
• Starter – Soup of the Day
• Main – Slow cooked lamb shank, roasted potatoes and greens, served with mint-infused brown sauce.
• Dessert – Choice of one dessert*
3 course: 6.900 –
2 course: 5.900 –
1 course: 4.900 –
Group Menu Salmon (3 course)
• Starter – Soup of the Day
• Main – Oven baked salmon with herb butter and a side of roasted potatoes and vegetables.
• Dessert – Choice of one dessert*
3 course: 6.900 –
2 course: 5.900 –
1 course: 4.900 –
Group Menu Lasagna (3 course)
• Starter – Soup of the Day
• Main – Lasagna or Veggie lasagna (can be vegan).
• Dessert – Choice of one dessert*
3 course: 5.600 – 
2 course: 4.600 –
1 course: 3.600 –
Group Menu Fish-Stew (3 course)
• Starter – Soup of the Day
• Main – Traditional Icelandic Fish Stew; "Plokkfiskur"
• Dessert – Choice of one dessert*
3 course: 5.100 – 
2 course: 4.100 –
1 course: 3.100 –
Group Menu Lamb Soup (2 course)
• Main – Traditional Icelandic Lamb Soup
• Dessert – Choice of one dessert*
2 course: 3.700 – 
1 course: 2.700 –
*Available desserts are as follows
(same choice applies to whole group):
Mango tart with white chocolate and lemon cream
Chocolate and salty caramel cake with cream and wild berry sauce
Latte Macchiato dessert with vanilla cream
Filter coffee and/or tea is included with all group menu orders.
About the group menu
All prices listed are per person.
Contact us a few days in advance, for best options and service.
If you are booking at a short notice, the Lamb, Salmon and the dessert options might be unavailable.
The best short notice group options:
Soup of the day, Lamb Soup, Lasagna and Fish Stew.
All inquiries answered on eldsto@eldsto.is

Our guesthouse is on the upper floor of Eldstó Art Café. It consists of 5 clean and comfortable rooms, 2 shared bathrooms with showers and a shared dining room with a kitchenette.
The shared dining room/kitchenette can be observed on the photos below.  You can find a refrigerator, a microwave, an electric kettle, a coffee maker, a kitchen sink and all manner of kitchenware and utensils at your disposal. No stove nor oven are available, however.
A complimentary self service breakfast is available to all guests in the dining room. Enjoy our homemade bread with a selection of toppings, cereals, yoghurts and more!
Eldstó began as a pottery/ceramic workshop in a garage, some 20 years ago (1999). It has since grown, becoming all it was meant to be and much more and is now a small family owned and operated restaurant, café, ceramic art gallery and a guesthouse.
The air smells of food and coffee. The music hums in the background, the interior is softly colored and lit. Walls are decked with paintings by G Helga and shelves, showcasing Thor and Helga's handcrafted pottery. The overall theme of ceramic art is everywhere, as was the founders' vision in the beginning. 
In no other restaurant in Iceland can you enjoy your drink and food in handmade pottery created by the owners themselves. Have a tea brewed in a handmade teapot, or an Icelandic craft beer in an Icelandic craft chalice. Indulge in the traditional dish of Icelandic lamb soup, locally sourced lamb in a locally handmade bowl!